Blueberry Tea & Coffee- Cranberry Tea gifts- Ann Clark Cookie Cutters- Wedding favor! Oh, and Blueberry Coffee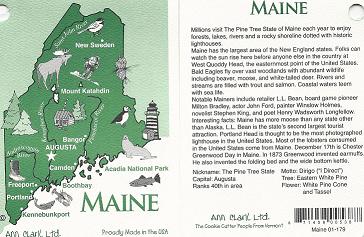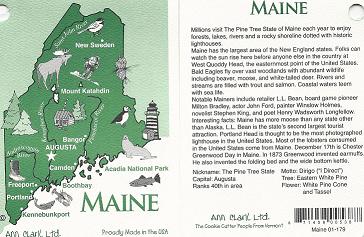 sale
Blueberry Tea & Coffee- Cranberry Tea gifts- Ann Clark Cookie Cutters- Wedding favor! Oh, and Blueberry Coffee
Cape Shore Blueberry and Cranberry Tea.
20 bags in "white bag with ribbon" $8.75 and a smaller size "Tea for 2" with just 2 bags- $3.10 A Tea combo of the White bag of 20 and a cello bag of 20 to refill $11.00. No strings or tags. Tea for Two is perfect for tucking into a greeting card or gift.
Also the "Tea for 2" can be enclosed in a cello bag with ribbon for that extra special gift $4.00. Personalized tag is available, please contact us with info. Great Wedding favor!
-20 bag bag is 6" x 3" x 2 1/2" $8.75
-Tea for 2 is 4 1/4" x 3".. $3.10
Ingredients: Luxury black tea and natural flavors
Blueberry Fields- Forever! Fine China black tea is combines with aronia berries, blue mallow blossoms, flavor, blueberries,and freezed-dried blueberries. A refreshing iced tea! coming very soon-
Oh, and Blueberry Basket Coffee by Cape Shore. $6.95 makes 1 pot but if you are a true Yankee you can make 2. Approximate size 5 x 1 1/2" Special...buy 4 $25.00 with US Postal priority shipping of $ 7.50 to all 50 States.
Sorry OUT already…Maine Carrabassett Coffee the BEST! Blueberry Cobbler and Sunrise Blend in regular and decaf. $ 2.65 make one pot of home brewed coffee.
Special......buy 5 packets $ 13.25 now $ 12.25 with US Flat Rate shipping.. Great gift idea!
"Berry special".... buy 3 Carrabasset Blueberry Cobbler Coffee packets and... 3 Cape Shore Blueberry Tea for 2 regular $ 16.95 now $ 15.95....great MAINE gift1
What goes with tea the best? Home made cookies using - American Made Ann Clark Cookies Cutters $4.75 -- State of Maine, Flag, Lobster, Lighthouse, Loon, Dragonfly, Bear, Fish, Moose. Apple. Star, Tea Pot and Wedding Cake! Great on top of a gift...and of course to make cookies with during your weekend in Maine! --- 4 x 4"+ $ 4.75 each
For the moment please choose " Ann Clark Cookie Cutter" and how many you'd like and contact us on which design you'd like!
OH, IF YOUR ORDER IS A GIFT FOR SOMEONE WE CAN ENCLOSE A GREETING, EXTRA COLORFUL TISSUE, DOILY AND PAPER SHRED N/C WITH NO INVOICE IN THE BOX. LET US KNOW YOUR GREETING UNDER 'GET IN TOUCH' OR EMAIL US SEPERATELY. THANK YOU!
Important-- scroll down completely to view all choices!
On your 'check out' page on your CART.... picture that you see may not be the one you are ordering but it willllllll 'state the correct item' you are ordering.